How Solcredit Works
1. Fill Out a Loan Request
Tell us how much you need and a little information about yourself.
2. Connect With Our Lending Partners
Our platform tries to connect you with a partner in our lending network who may be able to fund your loan.
3. Get Your Money Fast
If your loan is approved by the lender, funds can be transferred into your account in as little as one business day!

Doesn't Affect Your Credit
We only do a soft credit pull, so submitting a loan request on Solcredit will not affect your credit score!

Safe & Secure
We collect your personal information in a safe, secure manner.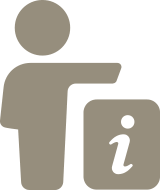 Why Solcredit?
We're working hard to simplify the financing industry by trying to quickly and easily connect you with an appropriate lending partner in our network.
Free & No Obligation
Our service is free of charge! You have no obligation to accept a loan offer presented by Solcredit.
Unsecured Personal Loans
The lending partners in our network offer unsecured personal loans for up to $3,000 - loans aren't backed by assets, so you can't lose your home or car.
Fast Cash
Request a loan in less than 7 minutes! Then, we'll try to connect you in real-time with a partner in our lending network.
Requesting a Loan
At Solcredit, we make getting a loan easier.
Using our fast, simple online form, you can request a loan for any amount from $100 to $3,000. Based on the information you provide and the requirements each of the partners in our lending network, we try to connect you with a partner who may be able to fund your loan.
We don't display a ton of options that require an advanced math degree to evaluate. We provide you with one loan, from one lender, based on the questions you answer for us.

And of course submitting an online loan request with Solcredit is always free, and you're never under any obligation to accept the loan offered.
We've helped millions of people
Across 7 countries, more than 6 million people have already received our help seeking financing through our local partners. More than 600,000 loans have been granted worth over $1 Billion.